Out with the old, in with the new.
So i decided to build a custom new desk/work station in my office.
This project is still in progress so for now i will share a few pics. I will have a full write up after i finish it off.
Found these raw cut pecky cedar pieces for sale in Sacramento, so I drove down to check them out and see if it would work. 
After talking out a price they were mine. 
After sorting through the pieces I decided these two would make up the main desk section.
Next was to cut and trim the sections together.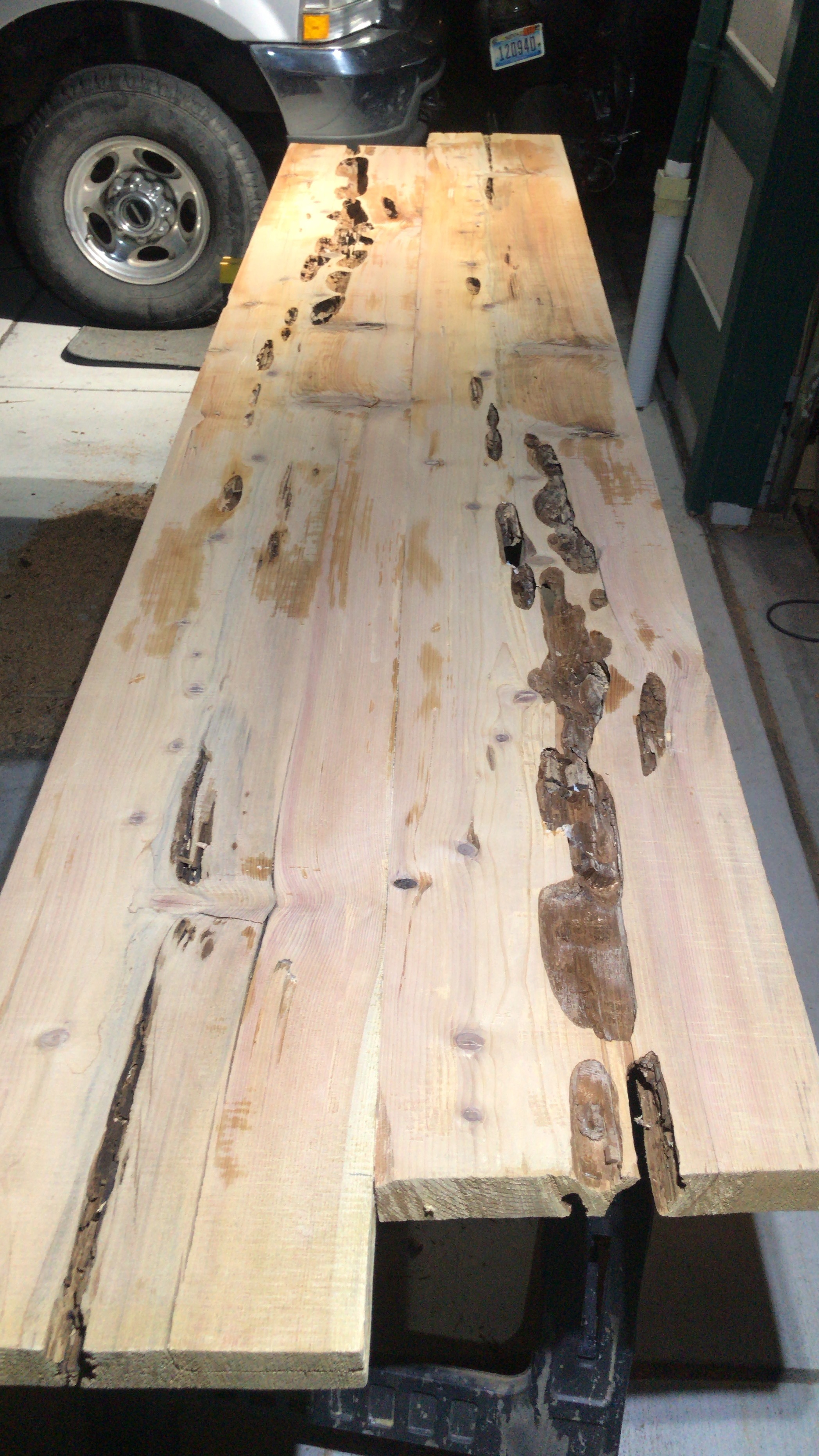 I decided to have them reflect each other the the holes.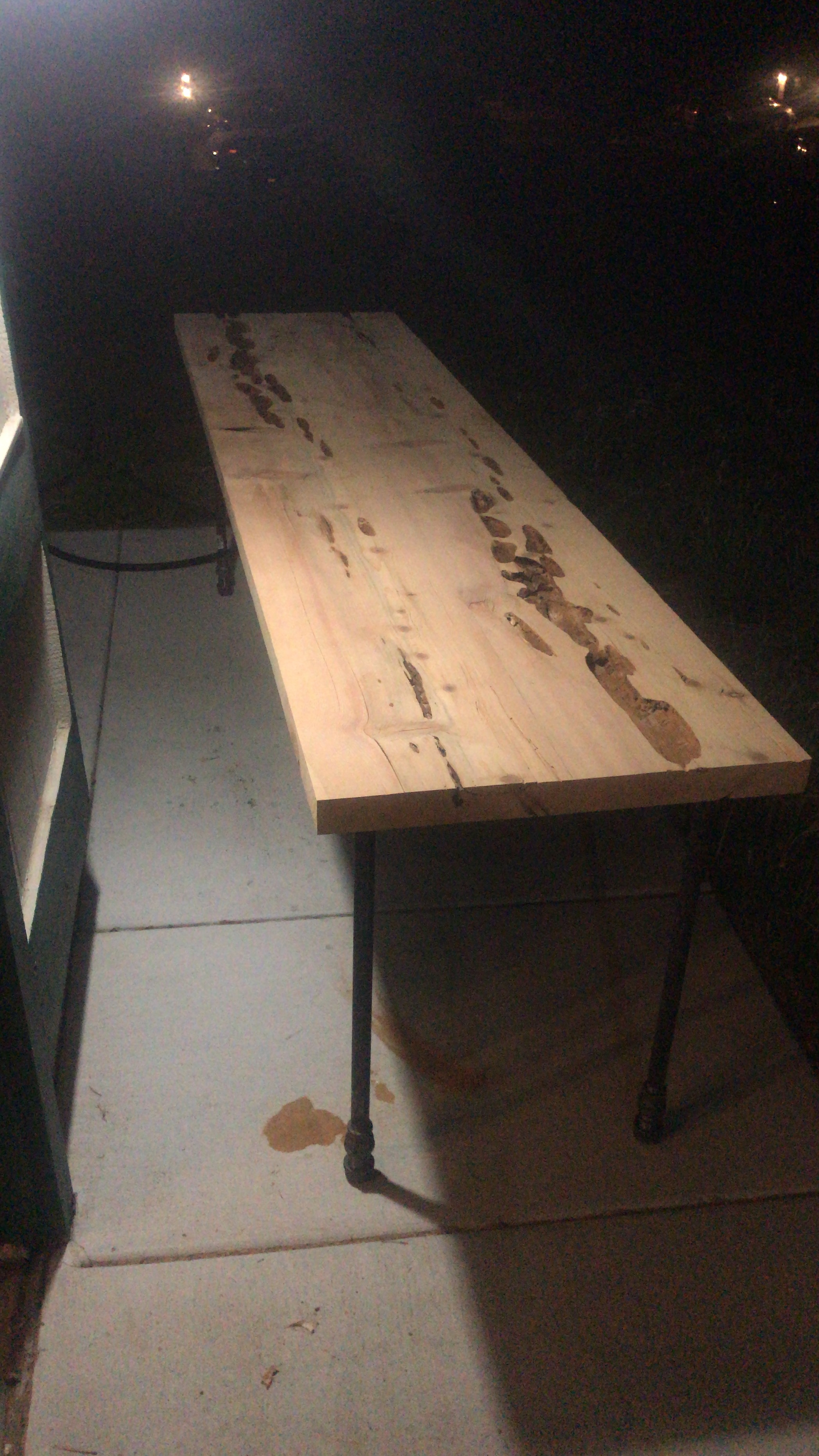 After some glue and light sanding I had a desk base. 
Next came the fun part of taping off and back filling the holes in preparation for the resin filling.
Next was the resin. I decided to fill using a black pigment. Didn't want to go the common blue pigment.
i used hot glue to make the dams so the resin wouldn't flow over the wood so much.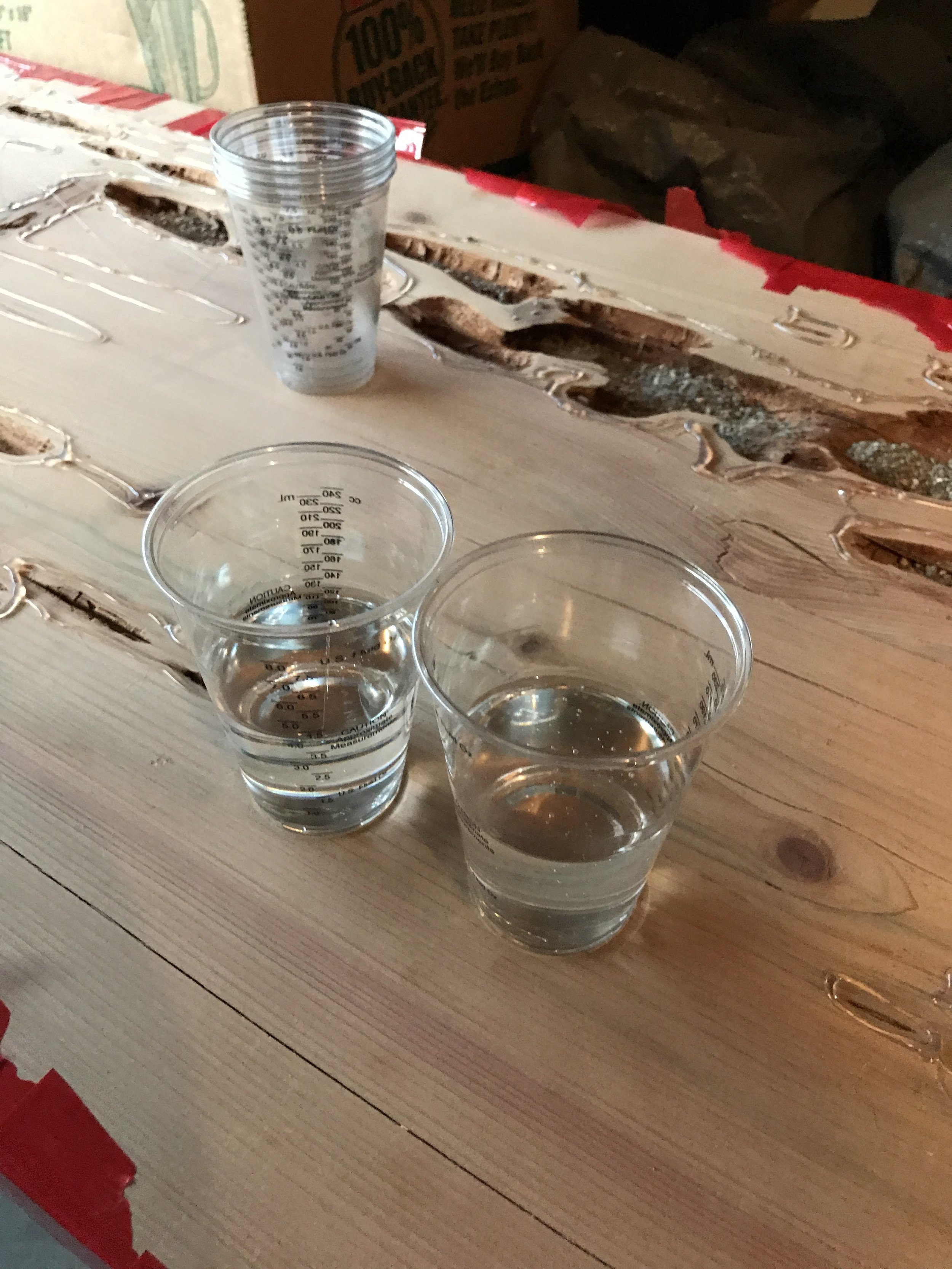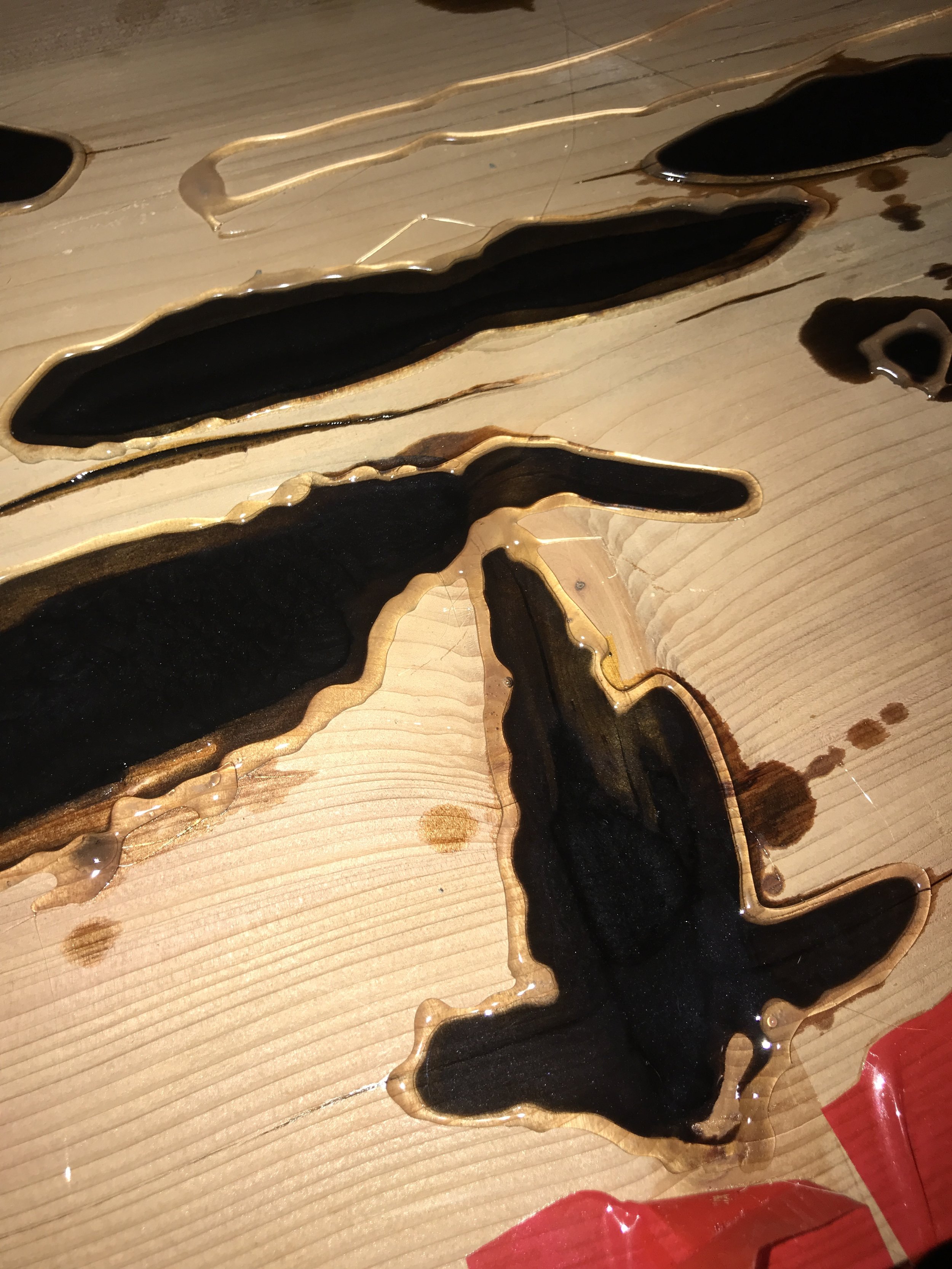 Next came the not so fun part......  sanding.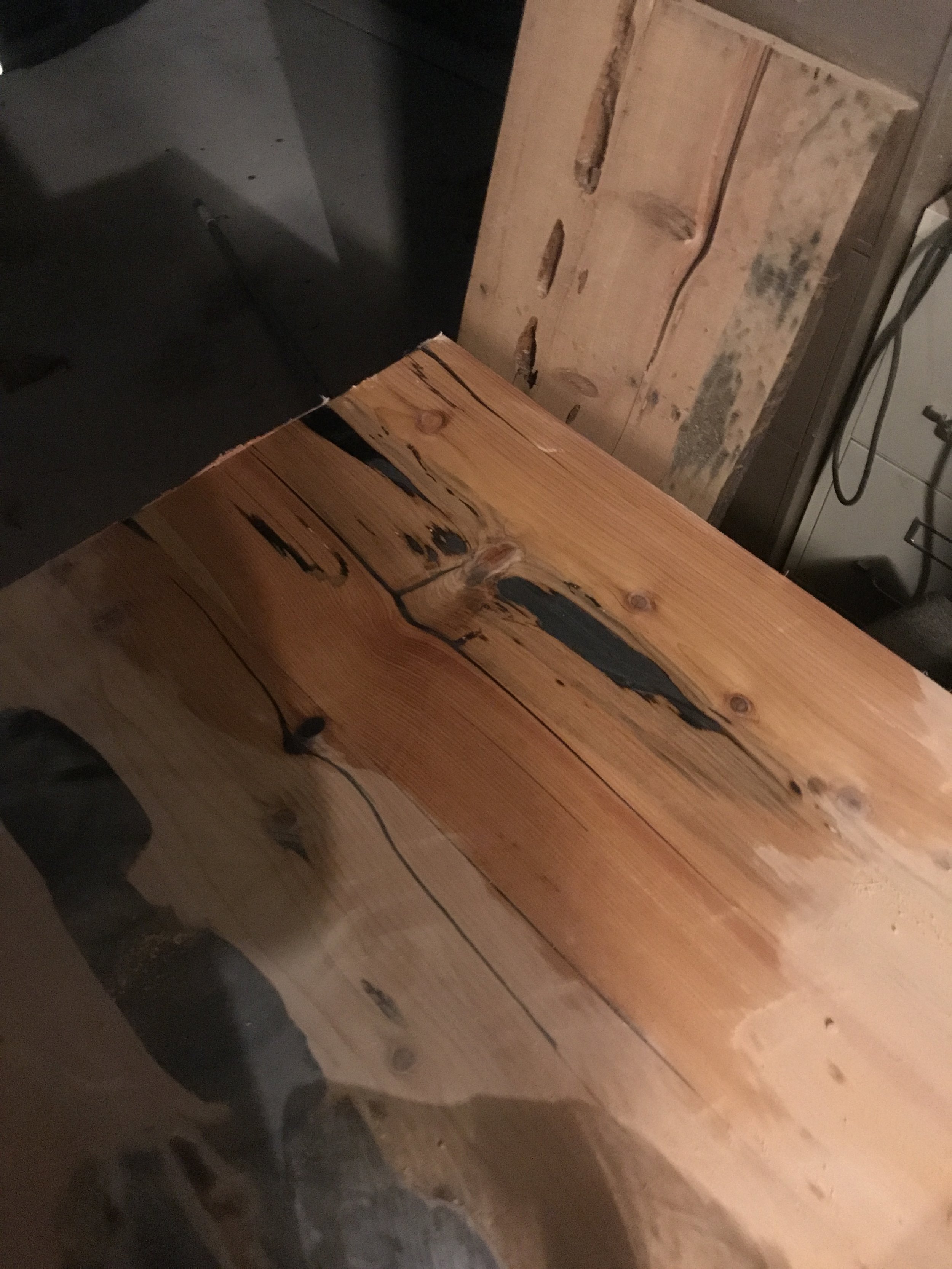 But it started to come to life. Next stage was sanding and polishing it with higher grit papers.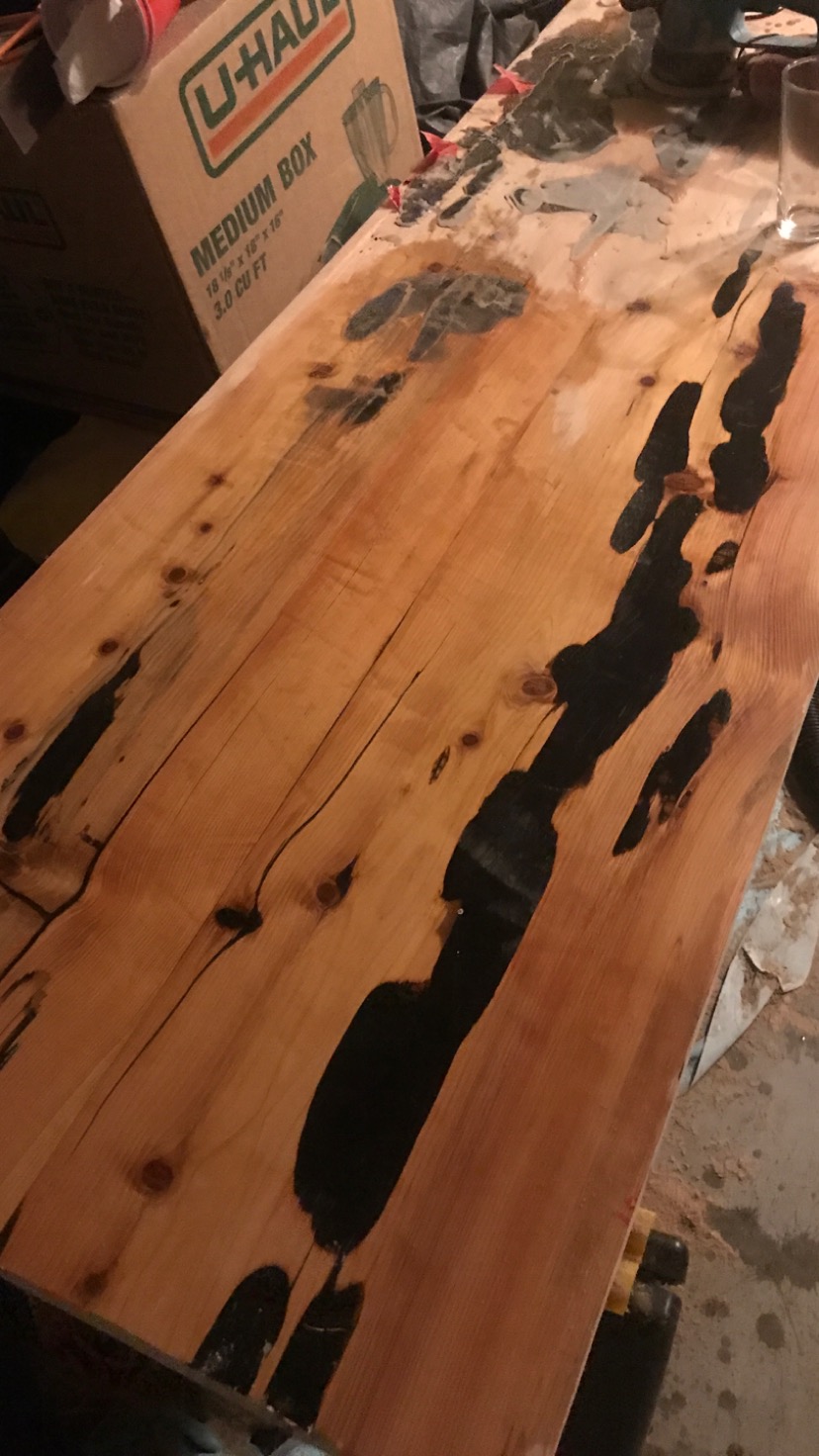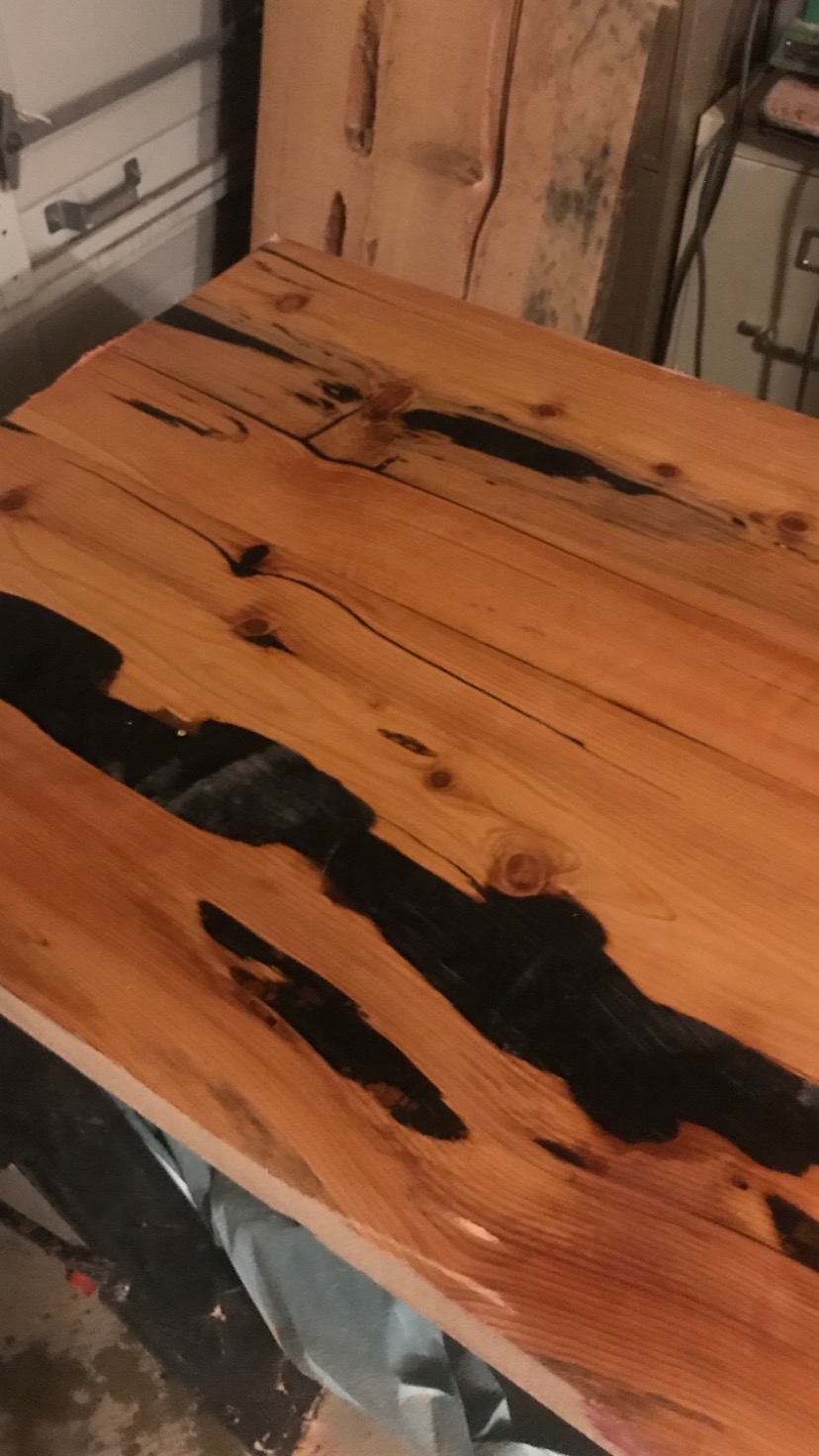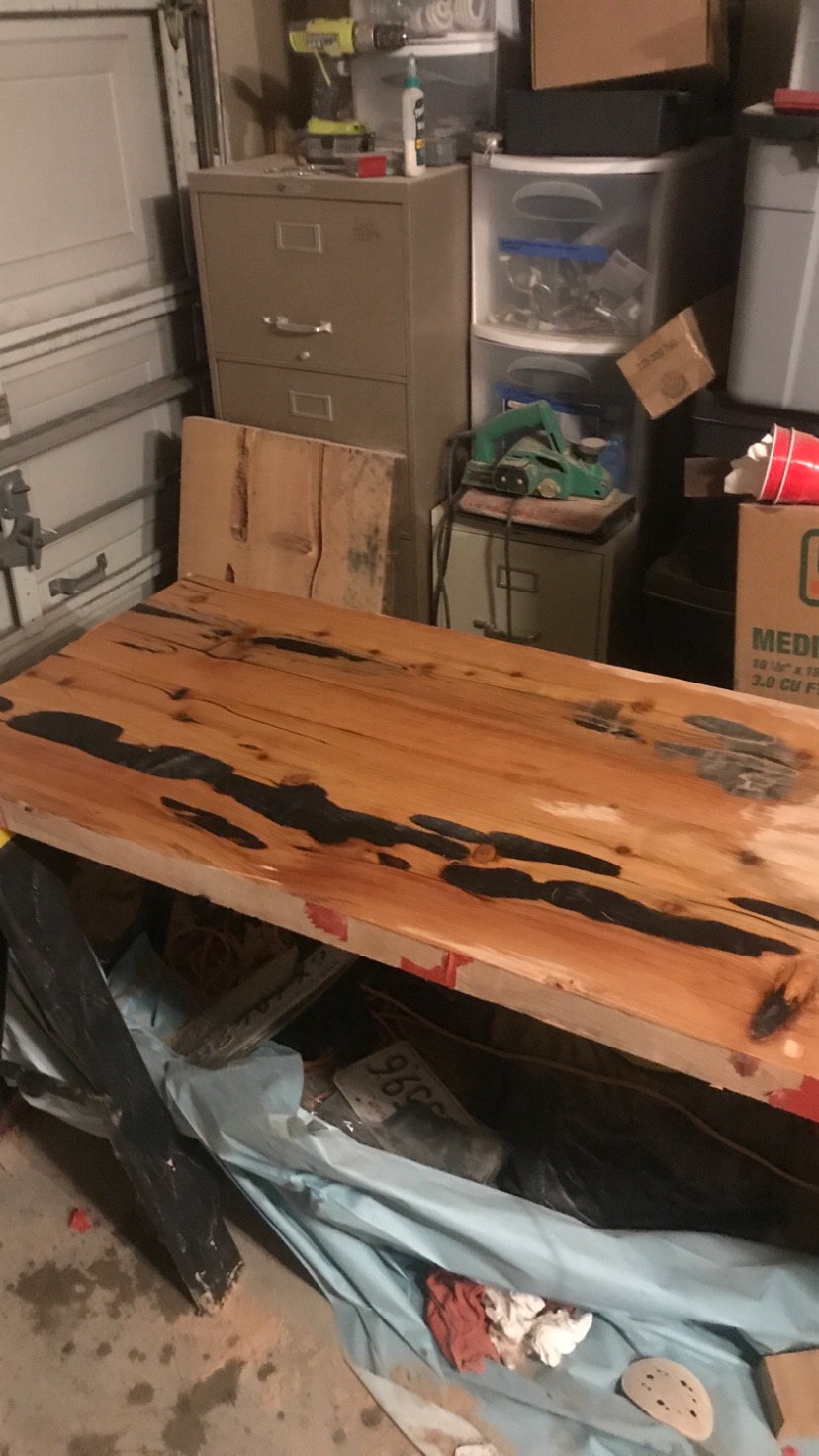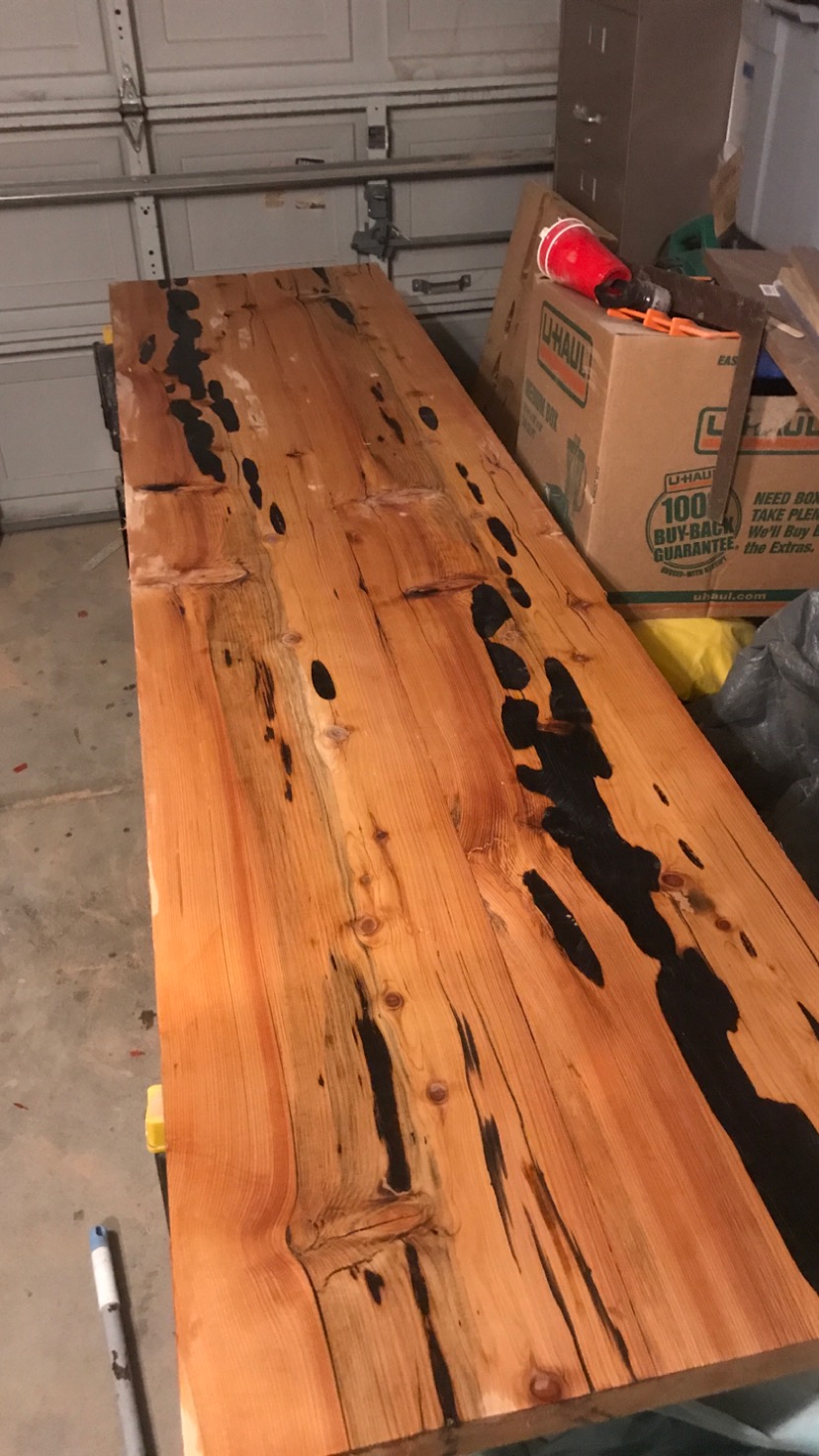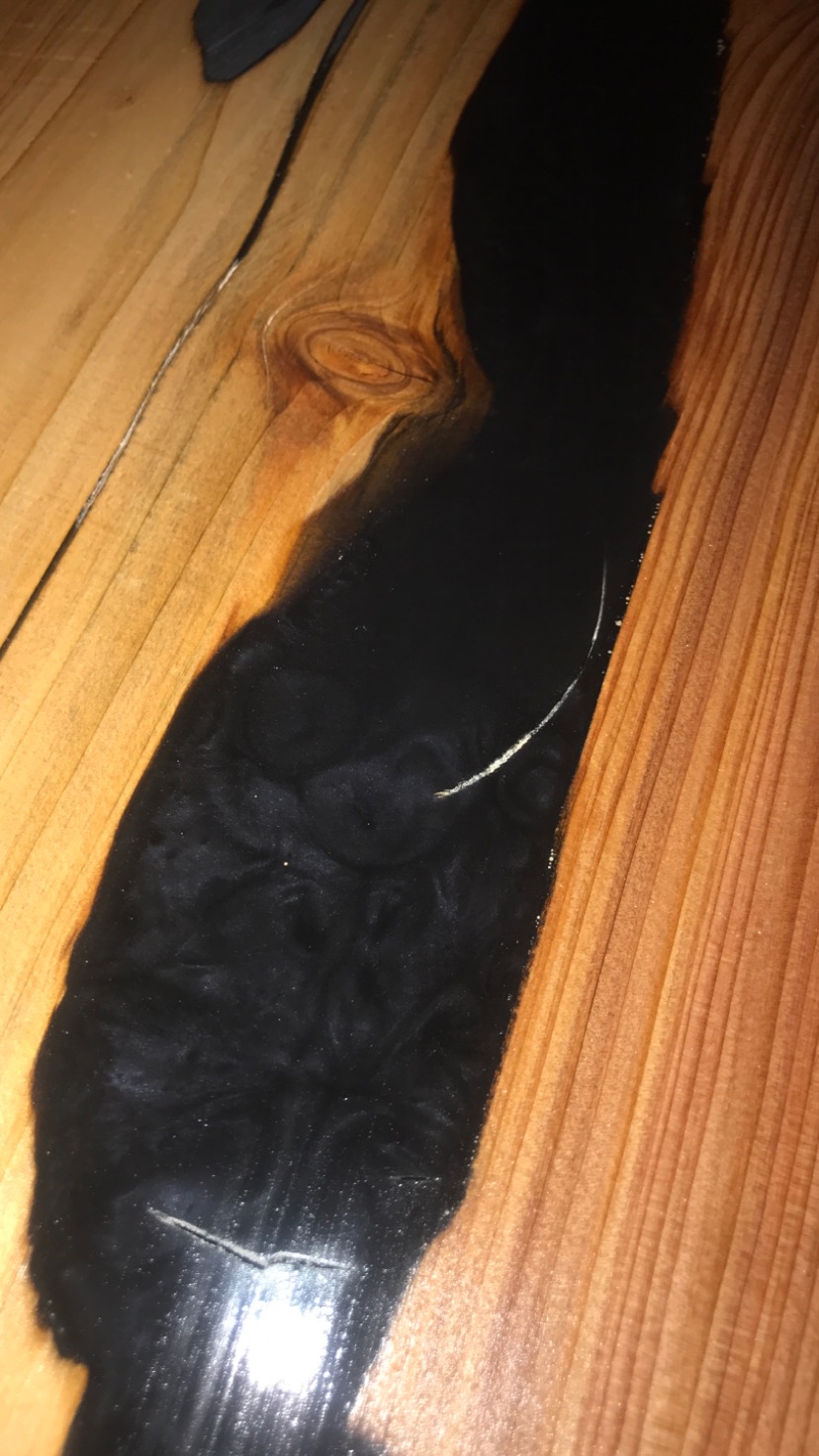 After that came the best part, putting on the odies oil wood treatment.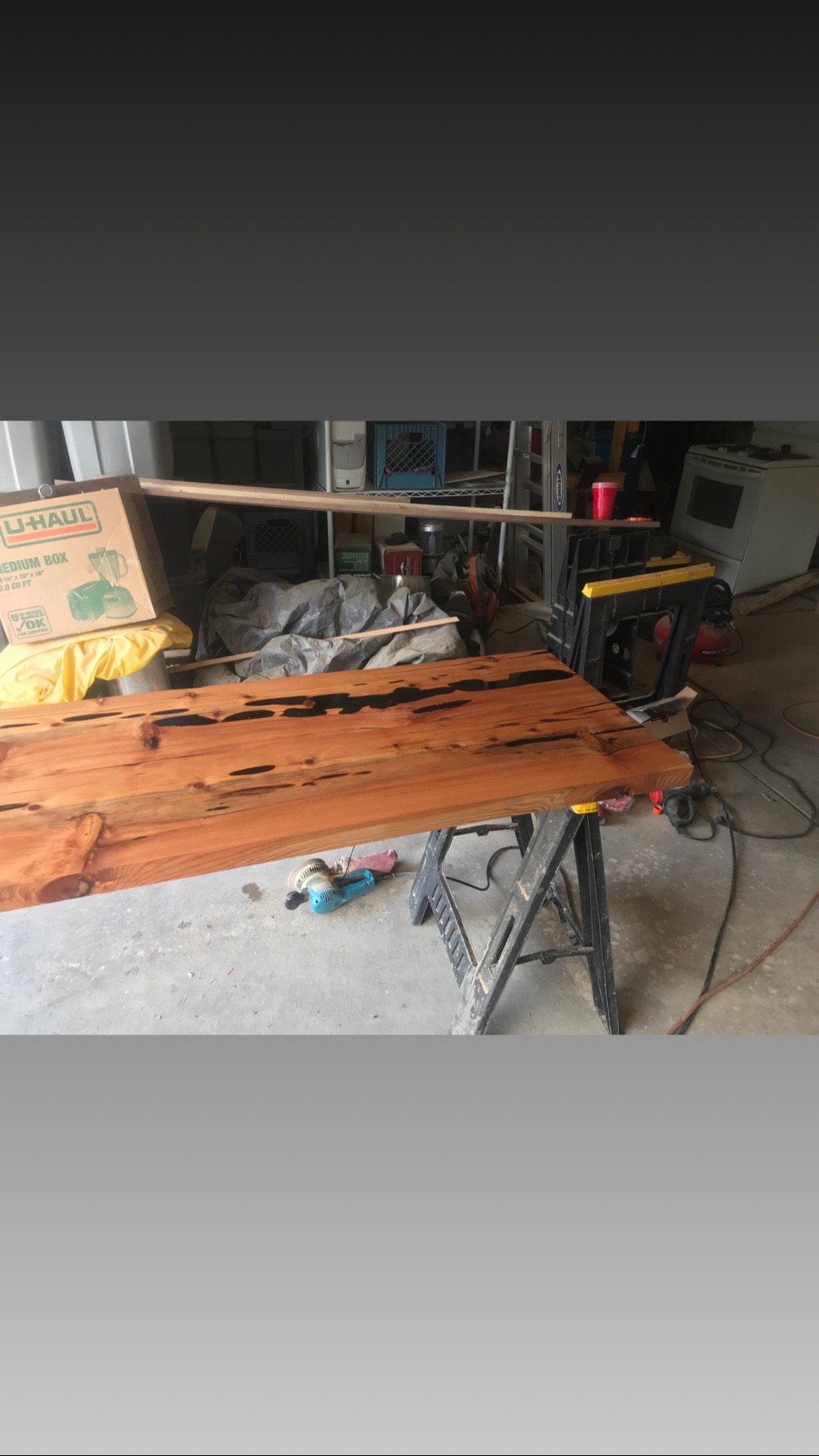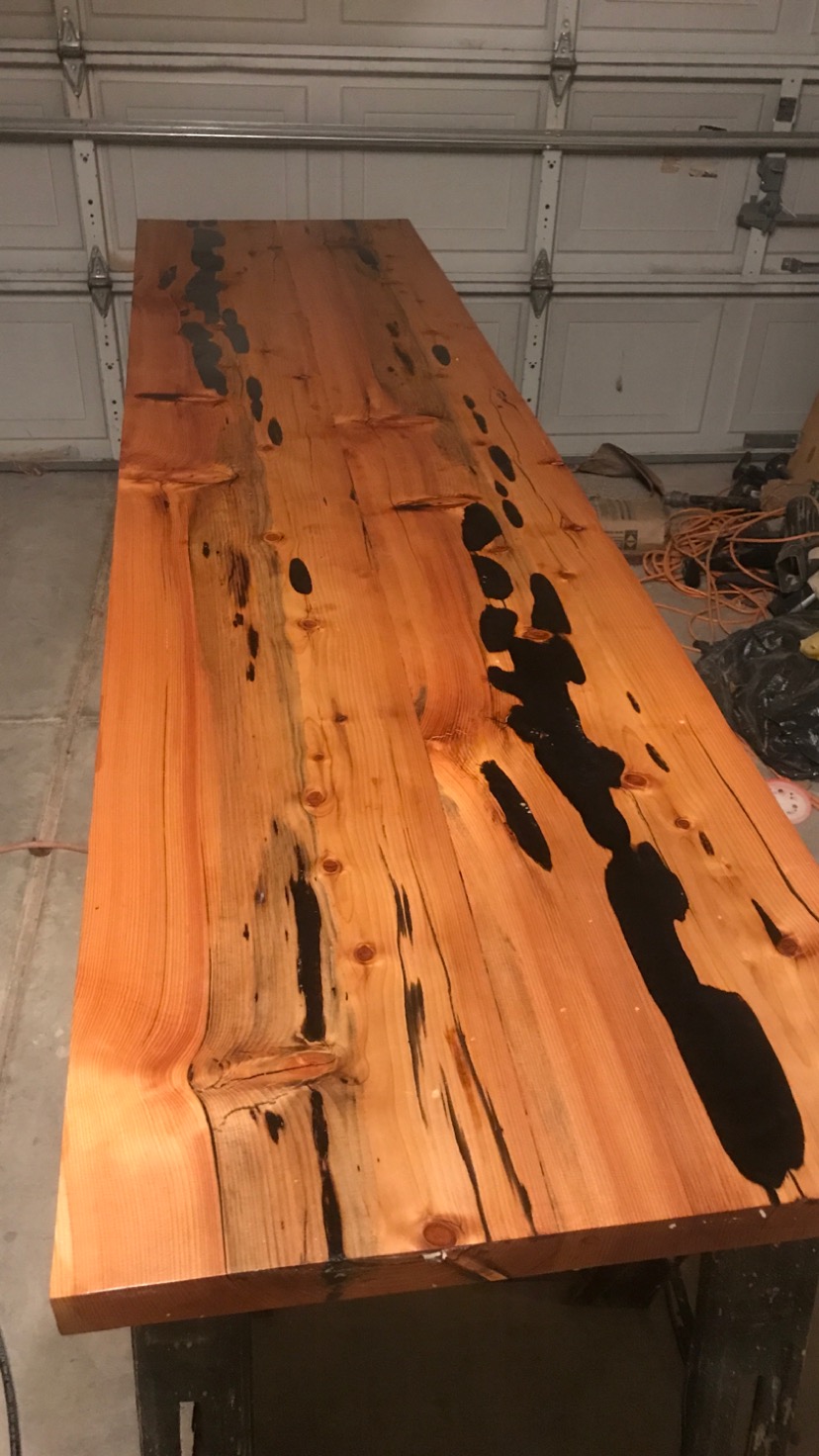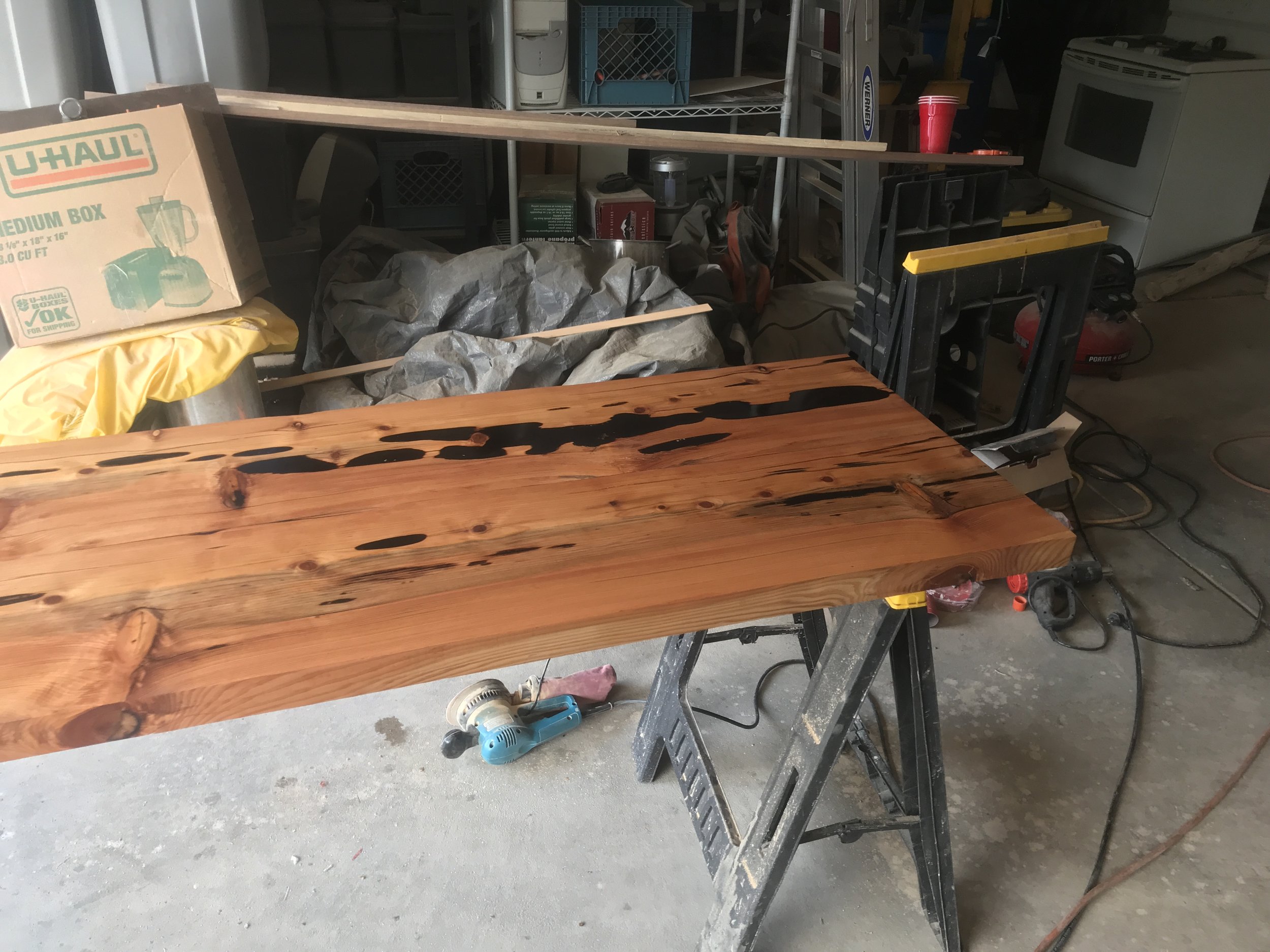 MORE PICS COMING SOON
for now here is a couple pics of the bench and another coffee table I just finished too.